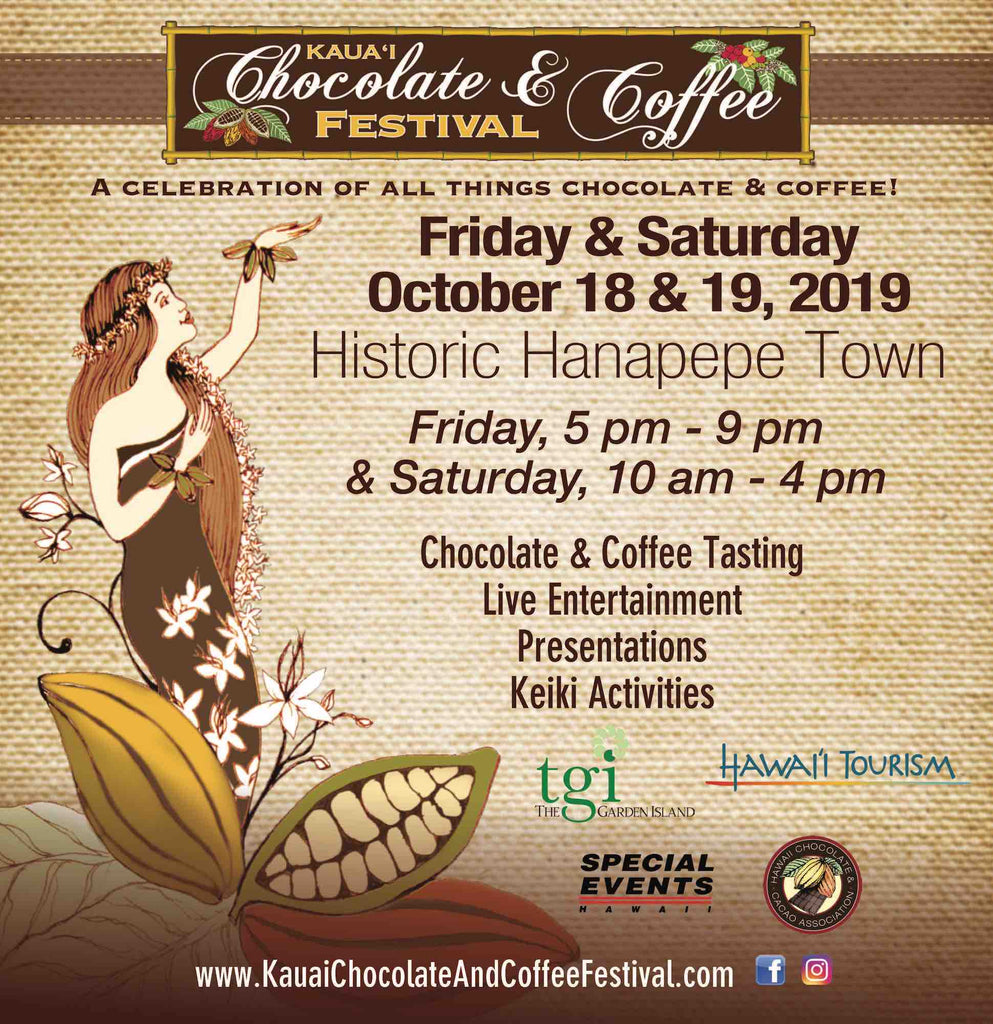 Friday & Saturday October 18 & 19
Saturday 10:00 a.m. - 4:00 p.m.
Our Moloa'a Bay Coffee & Chocolate table will be under the tent, where you can learn about our 100% Kaua'i coffee and 100% Kaua'i chocolate, all lovingly grown and handmade by us on our farm.
This is one of our favorite annual events, and we look forward to sharing our usual display of our latest chocolate and coffee offerings, as well as fresh brewed coffee and limited chocolate samples. Please look for our booth and stop by to say aloha!