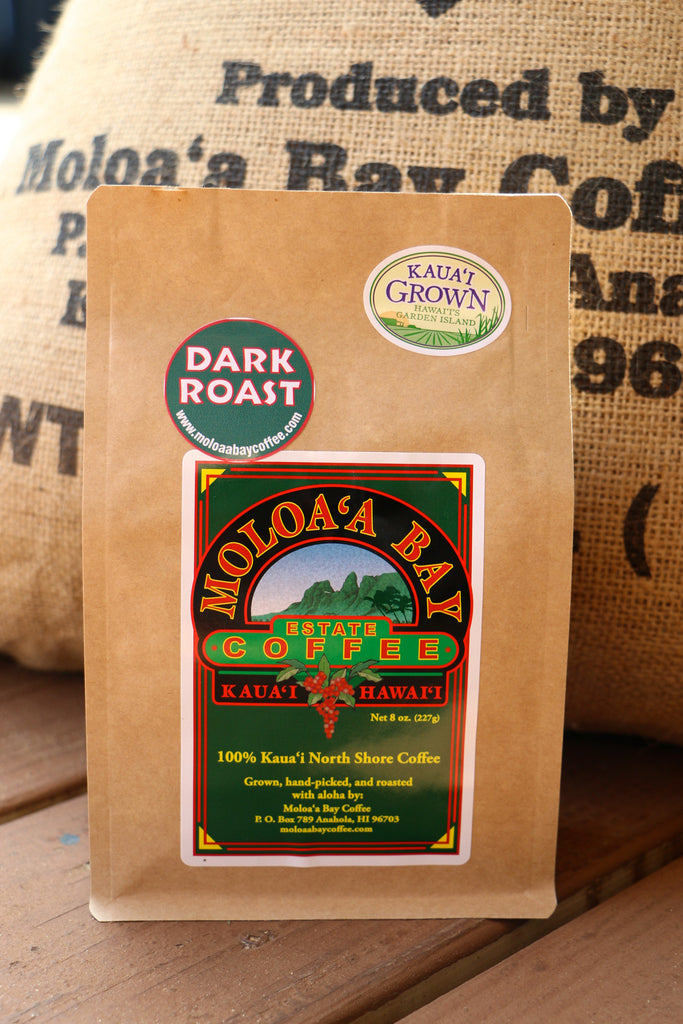 Our original Moloa'a Bay Coffee is also available in a dark roast perfect for those who prefer a stronger, bolder taste.
We start by handpicking our typica variety coffee cherries, then process using the washed method. In this process, we remove the coffee fruit (husks) from the coffee beans, then deck dry the skinned beans. During roasting, we give these beans just a few minutes longer than our Traditional Roast for the perfect Moloaʻa Bay Dark Roast.
Each bag features a gas release valve and zipper seal on the back, ensuring the beans are kept as fresh as possible from Moloaʻa Bay to your door!
Available: Whole Bean or Ground
Size: 4 oz. or 8 oz.
(Bag in main image is 8 oz., smaller bag is 4 oz.)