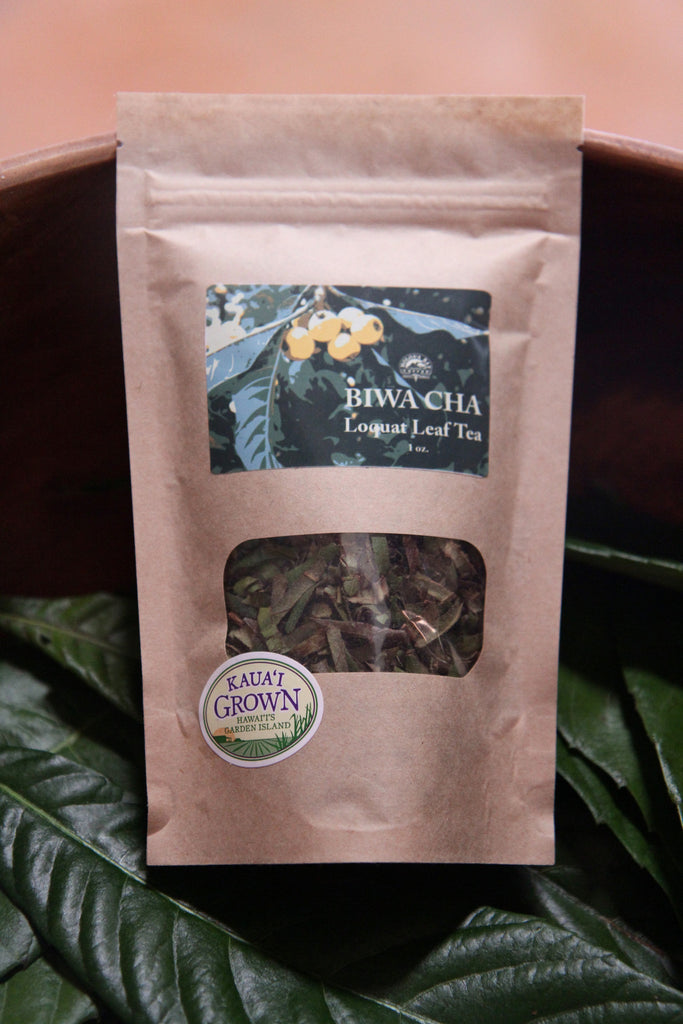 Many of our customers have told us stories of growing up with a loquat tree in their backyard, but never realizing the leaves of the loquat tree had so many wonderful health benefits! Biwa Cha is the Japanese name for tea brewed from the leaves of the loquat tree. Enjoyed for centuries throughout Asia, we proudly share this Kaua'i version of a classic Japanese tea grown on our farm. We hand-pick the leaves, then shred, dry, and package the finished tea at our Kapa'a facility.
Instructions: Add 2 heaping Tbsp and 4 cups cold water to cooking pot or tea kettle. Bring to a rolling boil, then reduce heat to simmer. After 15 minutes, turn off heat and let sit for 10 minutes. Strain and enjoy either hot or cold. 
Download Moloa'a Bay Biwa Cha info sheet
Available in 1 oz. or 2 oz. bags 
Note: Due to the size of the package, the 2 oz. bag of tea does not fit in a small USPS flat rate box. Please contact us prior to placing your order to receive a custom shipping quote.
Certified Kaua'i Grown product