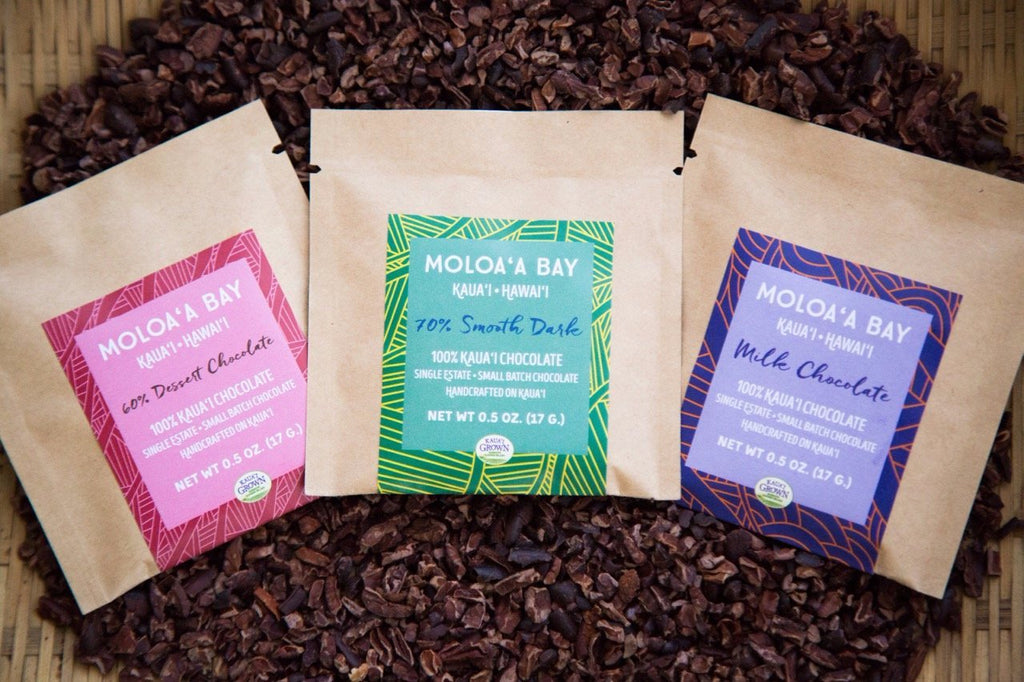 On a farm overlooking Moloa'a Bay on the north shore of Kaua'i, our family grows and hand-picks cacao. We use mix our cacao with quality ingredients and handcraft each piece of chocolate in small batches in our solar powered kitchen in Kapa'a. 
These 0.5 oz squares are available in 3 flavors: Milk, 60% Dessert, and 70% Smooth Dark
Because we make small batches, quantities are very limited. If a product is listed as "sold out", please email us to inquire about availability.
100% Kaua'i Chocolate
Single Estate • Small Batch Chocolate
Handcrafted on Kaua'i