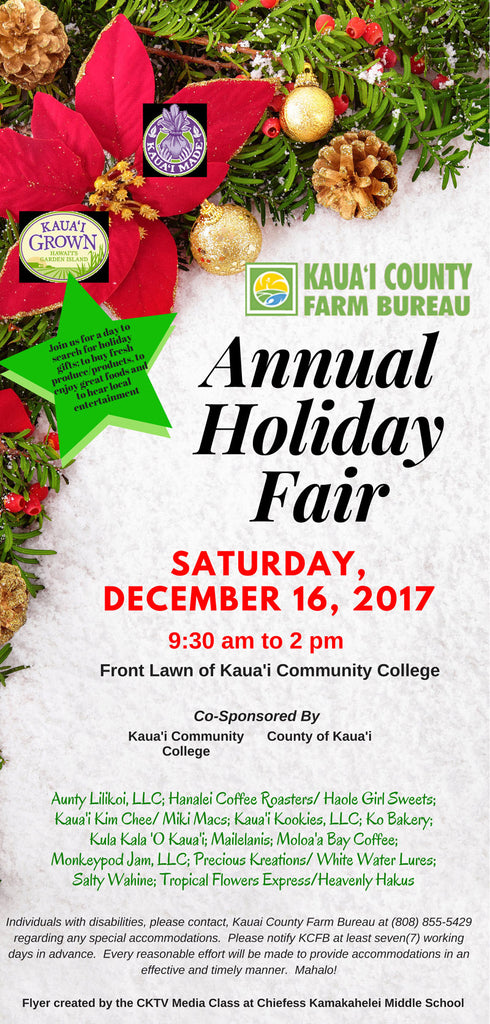 Join us at the best holiday market of the season! 
Saturday, December 16, 2017
9:30 a.m. - 2:00 p.m.
Kaua'i Community College Front Lawn
In addition to our regular Saturday Kaua'i Community Market, crafters and vendors will offer a great variety of Kaua'i Grown and Kaua'i Made products! Hope to see you there!