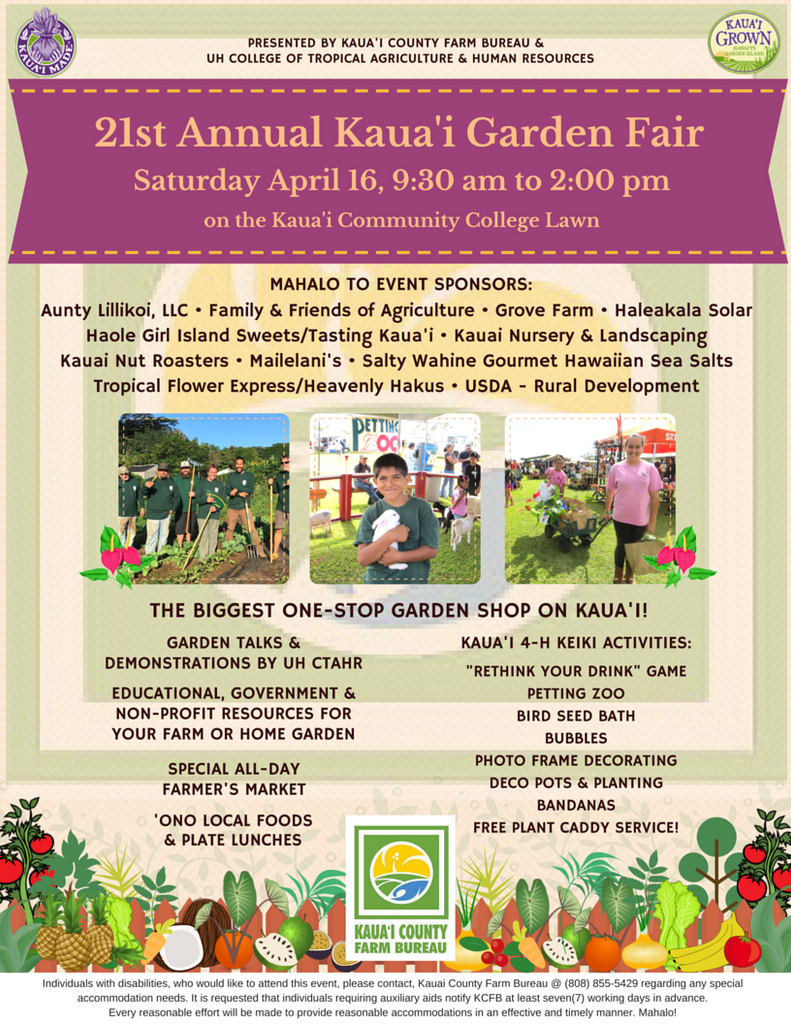 Join us at the biggest one-stop garden shop on Kaua'i! This Saturday, look for our Moloa'a Bay Coffee booth at the 21st Annual Kaua'i Garden Fair from 9:30 am to 2:00 pm on the Kaua'i Community College Lawn! We will have all our usual Saturday market offerings, plus some special treats in honor of this special event.
Featuring garden talks and demonstrations by the University of Hawai'i College of Tropical Agriculture and Human Resources, resources for your farm or home garden, keiki activities led by Kaua'i County 4-H, and a special all-day farmer's market with lots of 'ono local food and plate lunches!
This event is free, and brought to you by the Kaua'i County Farm Bureau, the Kaua'i Made and Kaua'i Grown programs, and many other generous sponsors. Mahalo to everyone for continuing this great local event that we look forward to every year!